Bumper year for Dow Schofield Watts' Northern dealmakers
Dealmakers at Dow Schofield Watts' Northern offices almost doubled the volume and value of deals completed in 2021 in a bumper year for the firm.
The teams in Yorkshire & the North East and the North West advised on 107 deals with a total value of £2.45bn during the year, compared to 54 deals with a total value of £1.27bn the previous year.
The record figures come on the back of a buoyant deals market, with an abundance of available capital, strong demand for quality businesses and keen interest from strategic corporate buyers, private equity and debt funders.
During 2021 Dow Schofield Watts – which also has offices in Aberdeen, London and Reading – entered the ranks of the top 15 most active UK dealmakers. It also continued to extend its international reach with the addition of new members to its global corporate finance advisory network Pandea, which now includes over 200 professionals in 24 countries.
Corporate finance
Key deals on which the Corporate Finance teams in the North advised on during 2021 included the sale of Sheffield Forgemasters to the Ministry of Defence; the sale of video game developer Firesprite to Sony Interactive Entertainment; the disposal of Cheshire-based insurance broker Bollington Wilson Group to the US company AJ Gallagher; and the sale of Leisure Lakes Bikes to JD Group.
Roger Esler, joint head of the Corporate Finance team in Yorkshire & the North East, said: "2021 has been an outstanding year for the business as the economy continues to recover. The excellent availability of capital, both from private equity firms and an increasingly diverse population of debt providers, together with strategically motivated trade buyers, has created a robust environment for M&A and fundraising generally.
Gregg Pendlington, joint head of the corporate finance team in the North West, added: "After years of uncertainty, business owners and shareholders are keen to press on with their strategic ambitions, adapt their business to the new environment or exploit opportunities created by shifts in the economy. Environmental services, insurance, health and fitness and specialist retail have all been hot sectors, while manufacturing has gone from strength to strength. Our strong pipeline suggests that the buoyant deals market will continue well into 2022."
Transaction services
The Transaction Services team in Yorkshire & the North East advised on a number of deals with key regional plc's including SIG plc and Cranswick plc as well as private equity and debt fund investments including Pricoa's investment in Nixon Hire. Notable deals from the North West team included LDC's investment in occupational healthcare specialist PAM Group; Beech Tree Private Equity's investment in cloud services provider Ancoris; and the MBO of Moneyplus Group backed by Intriva Capital.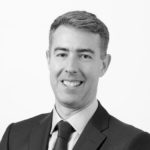 Ed Brentnall, joint head of the transaction services team in the North West, highlighted two key trends: "We have seen very strong levels of buy and build activity across a number of sectors, primarily with the aim of widening product portfolios or geographical coverage, in some instances with a view to a future exit.
"The buoyant market has also encouraged some vendors to accelerate the sale of a business. These trends, and our existing pipeline of due diligence work, gives us continued optimism for the 2022 deals market."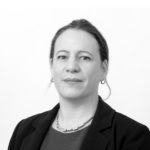 Sophie Colloby, joint head of the Transaction Services team in Yorkshire & the North East, added: "We have seen some well-prepared businesses coming to market and this really helps with an efficient process and can protect value. However, we have seen other businesses much less prepared and these would have benefited from vendor diligence or detailed financial preparation to highlight potential issues and avoid a protracted or aborted process. We recommend any prospective vendors consider this option as they prepare to sell their business."
Dow Schofield Watts now has over 80 professionals offering a broad range of services and ranks as a top 50 accountancy firm. In December 2021 DSW Capital – the company behind the Dow Schofield Watts brand – raised £5m in a successful IPO which will help support its continued expansion across the UK and accelerate the growth of the Dow Schofield Watts network.