To celebrate Business Women's Week we've asked our Dow Schofield Watts partners and managers to share some valuable advice and insights into their career journeys in the accountancy industry.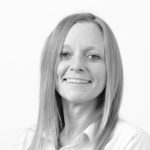 Partner – Transaction Services North West
What do you feel are your biggest achievements? 
Setting up a Transaction Services business from scratch with my good friends and PwC colleagues Ed Brentnall and Chris Williams is up there! Doing it at a time when there was a global recession and one private equity deal in the whole of Manchester in our first year of business (and we didn't do the due diligence on it!) probably adds to the feeling of achievement. As far as I am aware, we are the only surviving new entrant into the northern market in the entire time I have worked in transaction services (which is a long time!). Winning three Insider awards, disrupting the pattern of Big 4 winners, developing a prestigious and loyal client base and receiving industry-wide recognition for our success is pretty special as well.
Do you think the culture of the profession is changing to reduce the barriers for women to reach leadership positions? 
I do feel as though the culture is changing; I don't think there has ever been a more level playing field. The private equity industry is still very male-dominated, however, there are numerous women in senior positions within it and that is increasing year on year. Genuinely (and maybe it's because this is how we have always operated in Dow Schofield Watts Transaction Services), I feel as though people are now being judged by their ability rather than their gender. I'm sure more can be done, but I do feel that the difference between 10 years ago and now is significant.
Partner – Business Planning North West
What are some strategies that can help women achieve a more prominent role in their organisations?
From my experience, women are often more reticent to shout about their successes even when they would be more than justified in doing so. I've been lucky in my career as I have worked for people who have encouraged me to do this and ultimately done it for me when I've not quite managed to quiet the inner voice whispering to me "don't do it, nobody wants to hear…". As a rule, if you're working in a good place, colleagues will want you to succeed. The success of any organisation is, after all, driven by the quality of its people. Therefore, don't be afraid of celebrating your successes and pointing out when you've done a good job. You'll be reinforcing why you do/should have a prominent role in the organisation.
Having said that, the main strategy which can help women achieve a prominent role in their organisation is not gender-specific. Be the best you can be, and turn up every day ready to learn more, develop further and improve on the day before.
Do you think the culture of the profession is changing to reduce the barriers for women to reach leadership positions?
I am older than I like to confess to, so comparing now to when I started my career I do think that there are more women in leadership positions than there was. We're still working in a male-dominated industry, but there are a lot of inspiring women now in top positions, and I certainly don't feel as if gender is a limiting factor in my own career progression. In my case, this is certainly helped by a wider acceptance of flexible working which allows me to manage my work demands around family responsibilities and other interests. I strongly believe that we should be judged on our ability and merits and as long as our outputs are delivered to time and quality, it should be up to the individual as to how it is best to achieve this. 
I am hopeful that the playing field will continue to level out, and the best and brightest talent will continue to rise to the top, regardless of gender.
Senior Manager – Transaction Services North West
Describe a typical day for you?
No two days are ever the same and I love the variety that project work gives me. Typically, there will always be an element of mental challenge, whether it be a complex working, learning about and understanding a new industry or presenting and answering questions on an FDD report.
What advice would you give an accountant at the start of their career?
Think carefully about what you want to achieve whilst working towards your professional qualification. If you have the opportunity, take on a role that offers a variety of experience which is key to understanding the industry, business and where your interests may lie before you decide to specialise in a particular area.
How do you balance work and life responsibilities?
Everything makes it into my Outlook diary, whether it be work or personal engagements. It means I can make time for things that can easily find their way to the bottom of the priority pile otherwise…like exercise and quality time without distractions with family. Keeping the team informed of other commitments helps to make sure they can be managed around.