Dow Schofield Watts welcomes new corporate finance team
Financial advisory firm Dow Schofield Watts (DSW) has expanded its reach with the launch of a new corporate finance team based in Cardiff.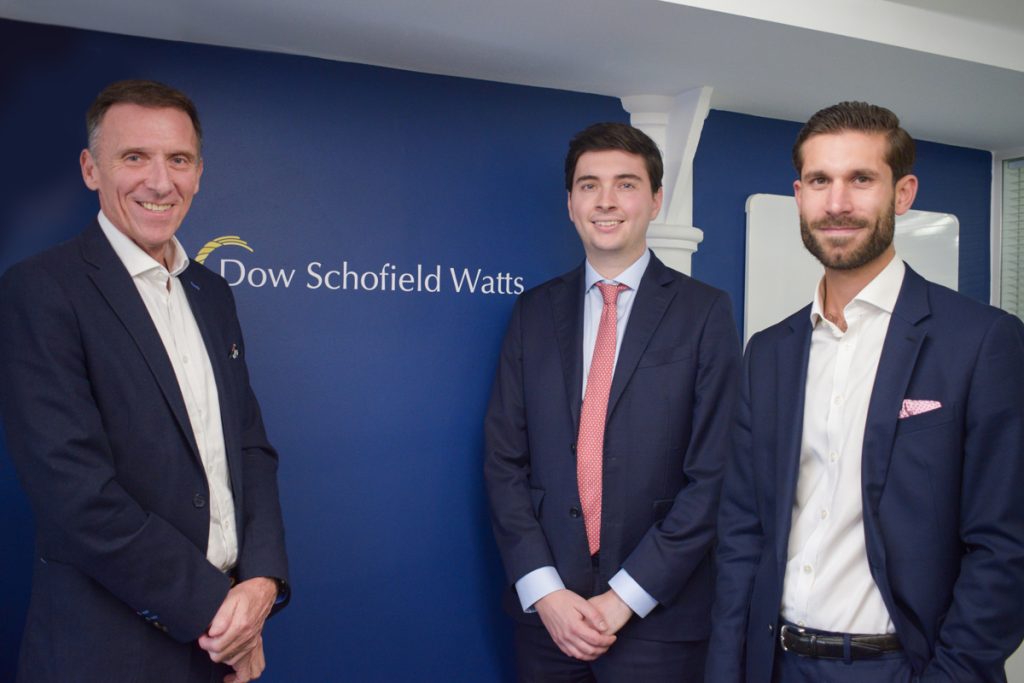 The new team will be led by Koo Aseeley and Michael Dunn and will support businesses in the South West and Wales. Their arrival comes just weeks after DSW launched a corporate finance team in the East Midlands.
Both Partners have 10 years' experience in financial services and most recently worked at Gambit Corporate Finance, where they completed an array of high profile M&A and fundraising transactions. Prior to this, Michael was an international trade finance specialist in the London insurance market, while Koo began his career with PwC in London where he advised some of the UK's best-known corporates, before moving to mid-market firm Menzies Corporate Finance.
The new team will advise on transactions such as mergers, acquisitions and fundraising. They will also provide a wider service, helping businesses to achieve their growth aspirations and maximise value.
Dow Schofield Watts now has over 100 professionals in Aberdeen, Cardiff, the North West, Leeds, Leicester, London, Nottingham and Reading. It regularly ranks amongst the top 20 most active UK corporate finance advisers and also operates Pandea Global M&A, an international corporate finance network covering 33 different countries.
Dow Schofield Watts offers an alternative to traditional accountancy firms by enabling professionals to run their own business as part of the network.
Koo Aseeley said: "We are thrilled to be joining the fast-growing and talented team at DSW. We look forward to providing our established brand of straight-talking, practical advice to growing, entrepreneurial business owners."
Michael Dunn added: "Being part of DSW gives our clients access to a wide range of financial experts across the UK and international connections through the Pandea network, while allowing us the flexibility to build our business and deliver our services in a way that best suits their needs."
James Dow of Dow Schofield Watts said: "We are pleased to welcome Koo and Mike to the network. Their arrival gives Dow Schofield Watts a presence in Wales for the first time and, as the second new team to launch within a month, will further strengthen our reputation as a leading force in corporate finance in the UK. It is also in line with our goal to attract new teams of high quality people into the network. We look forward to working with them as they develop and grow their business."