Vendor Assistance – What is it, and how will it help you sell your business?
On the topic of preparing for a sale, Rob Parker from DSW Transaction Services explains a service that helps management teams get 'ahead of the curve'.
Well-presented financial data will help business owners prepare for a sale to demonstrate the value of their company and achieve the best price. However, many firms lack the in-house skills or the capacity to assemble in-depth financial information and package it correctly.
Vendor assistance, an early form of sell-side due diligence, will help you put together a detailed suite of financial information, identify key drivers of value along with any 'red flags' and take mitigating actions.
It provides the management team with answers to questions that a financial due diligence provider may ask and ensures they are well prepared. Using vendor assistance, you can take control of the process and get 'ahead of the curve'.
Who needs vendor assistance?
Vendor assistance is advisable in any sale process where there is a lack of detailed financial information – for example, in businesses without a dedicated finance director or where management capacity is constrained. It is also valuable where vendors want to review and test out the data and present the business in the best possible light or explain historical trends.
We've engaged a corporate finance team to sell the business. Is this not a service they would provide?
Corporate finance teams focus more on marketing the business and helping to find a buyer. To use an analogy with the housing market, vendor assistance is akin to having a survey done before the estate agent puts the property on the market. Where the financial data is lacking, the corporate finance team may recommend you call in a specialist to provide a vendor assistance service.
How do I find a provider?
Vendor assistance can be done by a competent financial professional, for example, an experienced finance director, but traditionally, it is carried out by transaction services (due diligence) specialists. They not only have the financial skills but – as the bulk of their work is carrying out due diligence for buyers – they understand what buyers are looking for in a business, what questions they are likely to ask and how to present information in the way that is important to them.
Whoever does the work, it is important to make sure financial information is credible, consistent and reconcilable throughout. Starting early is key, and the process is often less intrusive if it is spread over a period of time, as it enables management to continue to focus on core business operations.
How does it differ from vendor due diligence?
Vendor assistance comes before due diligence in the sale process. Whilst it includes preparing information that potential buyers and their advisors will require, it also produces insights designed for the benefit of vendors to identify ways to add value before the sale. By contrast, vendor due diligence is a more thorough assessment of the risks facing the business, and while vendors often commission it, the resulting report is designed to be shared with potential buyers.
What does the process involve?
Vendor assistance can be as limited or extensive as required, typically working as an extension of the management team. It can cover:
Reporting – producing detailed financial information including trading data, KPIs, balance sheet, cash flow and working capital; looking at the quality of earnings and identifying key value drivers to enhance the sales strategy
Business model – assistance with building the financial model and creating robust and detailed forecasts
Other services – such as assistance with preparing an Information Memorandum and management presentations or completion mechanics such as net cash/debt and normalised net working capital (NWC), which feeds into the sale and purchase agreement
Is it worth the money?
The cost of a vendor assistance assignment will more than likely be offset by the additional value created. Sometimes, it can be more cost-effective than vendor due diligence – particularly if the business is being marketed to trade buyers who understand the sector.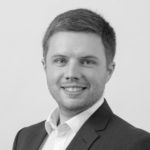 DSW Transaction Services
---
 For more articles on selling a business, read Corporate Finance Partner Gregg Pendlington's blog here.